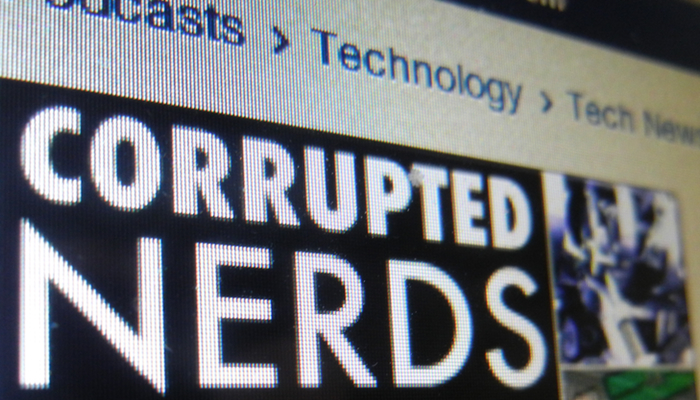 Corrupted Nerds is now listed in Apple's iTunes store, making it easier to subscribe for those of you using the Fruity Devices.
In total, you now have three podcast streams to choose from, using either plain RSS in your favourite podcast player, or via iTunes:
Corrupted Nerds: Conversations podcast only via RSS and iTunes.
Corrupted Nerds: Extra podcast only via RSS and iTunes.
All Corrupted Nerds podcasts via RSS and iTunes.
I've listed the All Podcasts feeds in bold because I think that's the easiest way to do things: you'll capture any new podcasts streams as they become available. But anal-retentive types might like to dissect the streams manually, and who am I to disagree?