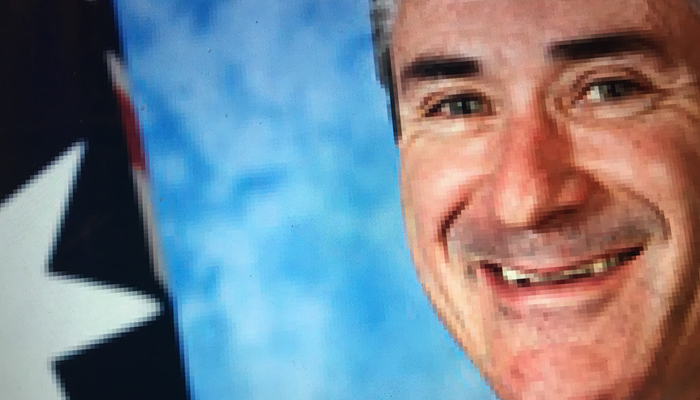 Joe Franzi, Assistant Secretary for Cyber Security with the Australian Signals Directorate (ASD), gives his first on-record media interview in his five years in that role.
It's not often that we get to hear from people like Joe Franzi. He's been working in Australia's defence and intelligence community for more than 37 years. Most recently, that's been with the ASD, formerly the Defence Signals Directorate (DSD), Australia's equivalent to, and partner with, the US National Security Agency.
The ASD isn't just cyber spies. Like the NSA, it's also responsible for defending government, military and other critical communications networks. That's where Franzi currently fits in, and for the last year his team has been the defence-sector contribution to the Australia Cyber Security Centre (ACSC), opened a year ago.
A spoiler: there's no grand secrets in this interview. Maybe next time. But what you will hear is some intelligent comments about risk management — including a view on whether Australia's new prime minster Malcolm Turnbull should really be using commercial email services — and about the cultural issues that come up when you put together a cyber defence team from disparate organisations.
This interview was recorded on Thursday 15 October 2015 in Melbourne, Australia, during the annual conference of the Australian Information Security Association (AISA).
Podcast: Play in new window | Download (25.8MB) | Embed
Subscription options:
Corrupted Nerds: Conversations podcast only via RSS and iTunes.
Corrupted Nerds: Extra podcast only via RSS and iTunes.
All Corrupted Nerds podcasts via RSS, iTunes and SoundCloud.
If you enjoyed this podcast, why not make a tip, or even subscribe? Every contribution helps me provide these podcasts for free.
Thank You
This episode of Corrupted Nerds was sponsored by Mercury ISS.

Is penetration testing spitting out the same generic recommendations with no improvement? Mercury ISS makes a point of working alongside customers to enhance their security posture. With value for money and one of the best teams in the business be sure to check out their services at mercuryiss.com.au.
Episode Notes
[Photo: Photo of Joe Franzi courtesy Department of Defence. Digital Manipulation by Stilgherrian.]

Conversations 14: Joe Franzi, Australian Signals Directorate by Corrupted Nerds is licensed under a Creative Commons Attribution-NoDerivs 3.0 Unported License.
Based on a work at https://corruptednerds.com/pod/c00014/