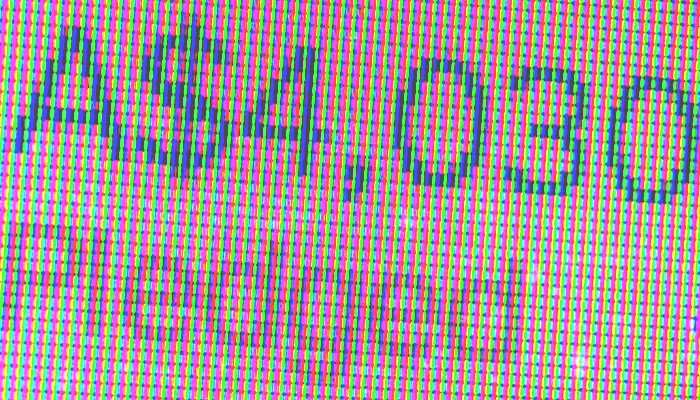 Thanks to a Pozible crowdfunding campaign that was successful so quickly that I didn't even have time to promote it properly here, I'm covering the Breakpoint and Ruxcon hacker conferences in Melbourne starting tomorrow. As part of the deal, supporters will help decide how that happens.
If you're one of my supporters, please read this post and answer the highlighted questions, and make any other comments you want to make. Or not. You are also free to trust my judgement — and I'll be explaining my decisions as I go along.
If you're not, well, this is an explanation of what you can expect. You can make suggestions too, but I will weigh them less in my considerations.
The funding model is detailed below, but the short version is that we've got roughly $2000 in the production pool, and that can be allocated to, say, four podcasts at $500 each, or four 1000-word articles at $500 each, or eight 500-word articles, or a mix thereof.
Question 1: Do you prefer written stories or podcasts?
There has to be at least one podcast, because AVG Technologies AU has to get the one-podcast sponsorship they've paid for. And I like making podcasts.
I'll try to get into as many of the conference sessions as I can. Here are the programs for Breakpoint and Ruxcon. I can tweet and Instagram those as we go along, summarising the key points, but the more attention I pay to providing live coverage, the less attention I can pay to keeping good notes — which means more lag time before any written stories appear.
Now I happen to think that rushing out daily news cycle stories is not the best use of my time. I know that I write much better material when I have time to absorb it, reflect, make connections and write. But you may not prefer to wait. It's up to you.
Question 2: What is your preferred balance in terms of live coverage versus quick stories on the day versus more reflective stories the following week?
Question 3: Do you prefer fewer, longer stories or more, shorter stories?
If I write same-day, then the articles are likely to be straight reportage of what the speaker said, like Russian crims evade transaction profiling from AusCERT 2012.
If I think about it a bit more, I can weave material from a series of presentations into a narrative, such as Black hats and whitegoods from AusCERT 2011.
Or maybe you can't tell the difference. So here's a list of all my recent written pieces. Tell me if anything triggers you wanting to say "More like that one please!"
Question 4: Are there any must-haves?
Does anything in the program stand out for you? Are there any themes that you'd be interested in exploring?
Is there anything I've forgotten to ask?
Stream 1 Commitments
Stream 1 will be stories that I've pitched to my editors in the usual way, or that they've commissioned. They get to decide what the stories are about, they'll pay their usual rates, and they'll get to use the stories in the usual way.
I'm definitely writing a 1000-word piece for CSO Online on Monday 28 October. I will be pitching stories to other outlets as the conferences unfold. If I have time.
Stream 2 Funding Model
Stream 2 is the stories you've funded. For every $500 raised beyond the initial $1800 target, and we've got around $2000 for that, I'll produce one "media object" — either a 30-minute podcast, or a written article of 1000+ words. I'll work with you, the supporters, to decide what they'll be about, through some sort of consensus process that we'll figure out later.
(There's bound to be a sub-$500 fraction left over at the end too, and perhaps savings from the $1800 target, so that'll be turned into stories pro-rata. I'll also split 1000-word blocks into two 500-word blocks if that's what you'd prefer.)
All Stream 2 items will be published here at Corrupted Nerds website, and made available under a Creative Commons Attribution-NoDerivs license (CC BY-ND). That means anyone will be able to republish them free of charge — provided they run them unmodified and give credit.
The Conversation works much like this. Think of it as a news wire service that doesn't charge — but at the same time doesn't give exclusivity.
In mid-November, I will create an ebook containing all of the final media items produced — the blog posts plus the Stream 1 and Stream 2 items — as a reward for supporters and for subsequent sale.
I will also create a bonus ebook containing extra material such as photos, out-takes and various production documents — as a reward for the extra special supporters. Each one will include in individual, personal dedication.